The Best

Rigid Inflatable Boats Are Here
More Than 25 Years of Experience in Repowers, Sales, and Leasing
The Best

Rigid Inflatable Boats Are Here
More Than 25 Years of Experience in Repowers, Sales, and Leasing
Rigid Inflatable Boat Is the Ultimate Survival Boat
RHIB Unlimited offers a range of Rigid Inflatable Boats for sale as well as the ultimate fully tricked-out Rigid-Hulled Inflatable Boats (RHIB). This RHIB is perfect for discerning survivalists, tourists, marine researchers, groups, or families. Durable and reliable, our RHIB is self-sustaining life support on the water.
It already includes a freshwater shower, sink, toilet with macerator pump, and sleeping quarters on board. Our RHIB also comes with stern and bow thrusters for navigating challenging waterways. Plus, everything in this boat is brand new.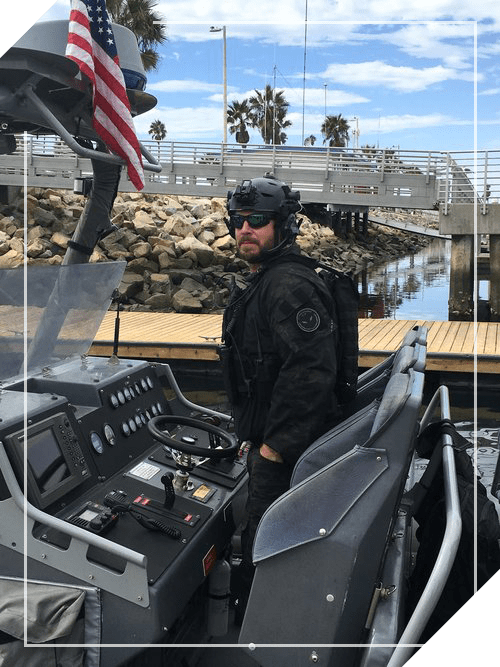 Todd has been working on boats since 1998. He started designing electrical systems and complete systems for sports fishers, trollers, world cruising, and pleasure yachts. Todd became familiar with air conditioning, refrigeration, inversion, electronics, SSB, bonding, transformers, custom distribution panels, and ABYC compliance.
He has also become proficient in all generator sets from different manufacturers, servicing engines from Cummins, Volvo, Detroit, Caterpillar, Universal, Perkins, and Yanmar to Mercury. Todd is skilled in welding, hydraulic systems, thrusters, launch designs, and so on. Later on, he started RHIB Unlimited to get off the dock work and be involved with a more exciting clientele.
From there, he built boat hulls for L-3 communications to hunt submarines in Korea, Chile, California coast, multiple dive operations, autonomous boat projects, UUV, UAV, SpaceX, The Last Ship, Battleship, CBS SEAL Team, and more. Todd takes pride in helping clients find the right boat to meet their needs. He has a 100 Ton Captain's License.
RHIB Unlimited's years of experience and knowledge set us apart from our competitors. We're the only ones who fabricate and engineer a lot of our works.
Short and Long-Term Leasing
We offer marine lease contracts that are customized to our client's specific requirements. Our team will work with you to figure out exactly what your operational needs are and provide the mission-critical assets your contract demands. Every lease is different and we will make sure you get the most bang for your buck. This way, you are able to accomplish whatever goals are in front of you or your organization.
From one-day to yearly contract or longer, we can offer full maintenance support if needed, ensuring you get the mission done effectively and affordably.
Interested in our RHIB? Reach out to us and let's discuss the best purchasing or leasing options for you. Our products are available to customers in San Diego, California and, internationally. We can also offer you military-grade and coast guard boats.