Rigid Inflatable Boat Inventory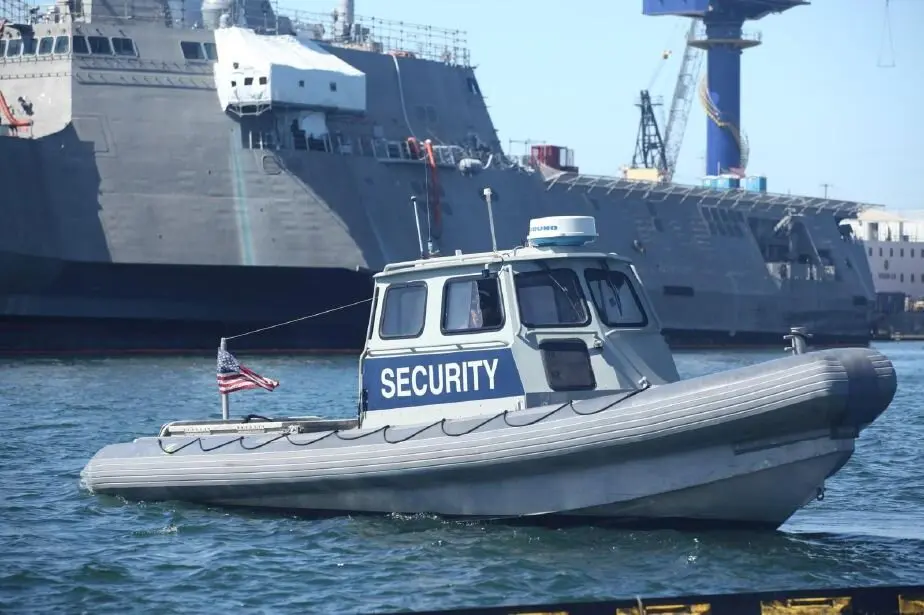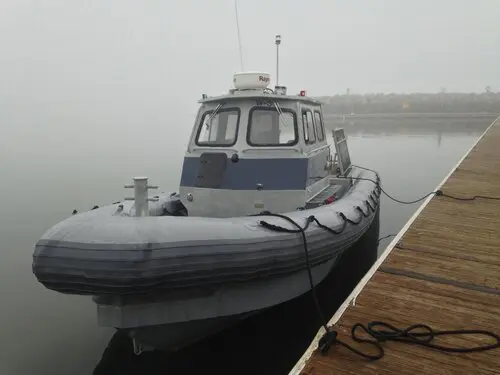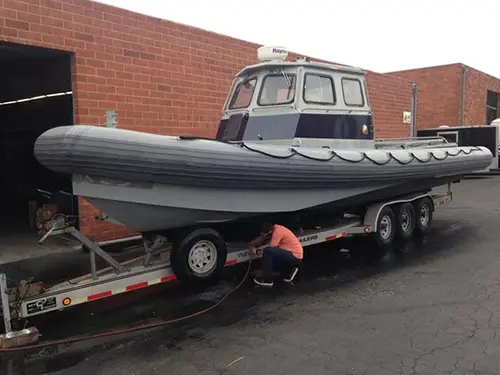 Zodiac Hurricane 10 Meter
33-foot aluminum hull RHIB with twin Hamilton jet drives, rigged for Cummins 5.9 Turbo Diesel, and designed as a long-range interceptor for the US Navy. This is a fast, stable, and reliable military grade boat with an aluminum hull and pilothouse.
No expense was spared in hull construction or rigging. Included are heavy-duty sponsons, serviced and tested. Hull beam is 8'9" without sponsons for transport but 18" when sponsons on both sides are inflated. We can build one of these up to any specification required for individual purchase or lease contracts for the private and government sectors.
2002 Zodiac 10M H1000
Location: San Diego, California
33' x 8'9"
Twin Hamilton HJ274 Jet Drives
Cummins 480 HP turbo diesels
Radar/GPS: Raymarine RL70
Spotlight
Compass: Ritchie
Rigid inflatable
Hull: Aluminum
Decks: Aluminum
Aluminum Pilothouse
Rated carrying capacity: 12 crew
Wing brand inflatable heavy-duty sponsons
Sponsons serviced, tested and valves replaced in spring 2017; deflated, removed, and stored for transport.
Windshield wiper arm system
Shock mitigating seats
USMI Naval Special Warfare RIB
This lightweight rigid hull inflatable Naval Special Warfare boat is fast, durable, and relied upon by Tier 1 Special Operations Forces all over the globe. It's highly maneuverable with its twin inboard diesel engines paired with twin jets, making it one of the very best options for operating in diverse and challenging environments and scenarios.
These boats, brand new, cost close to a million dollars to produce. We can retrofit them from our stock for a small fraction of the price, built to custom specifications, including added speed, fuel capacity, crew capacity, and comfortability.
Length - 35' 11″ (11 Meters)
Beam - 8' 9″ (2.6 Meters)
Maximum Draft - 2' 11″ (0.9 Meters)
Operating Draft - 1' 8″ (0.5 Meters)
Maximum Speed - 40+ Knots
Cruise Speed - 30+ Knots
Displacement - 18,000 Lbs.
Hull Construction - FRP (Composite)
Engines - Twin Caterpillar or Cummins QSB Turbo Diesels
Propulsion - Rolls Royce, Hamilton, or Twin Disc jet drives
Crew Limitations - OEM Limits to 13 Crew. We can custom outfit them to fit up to 18 and be compliant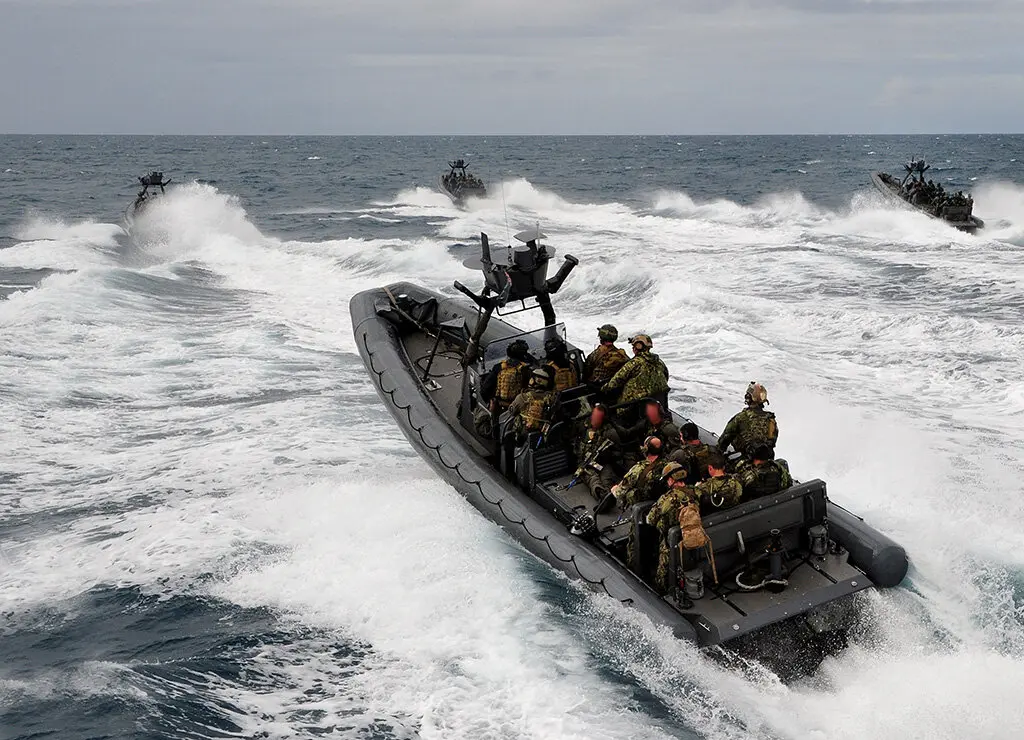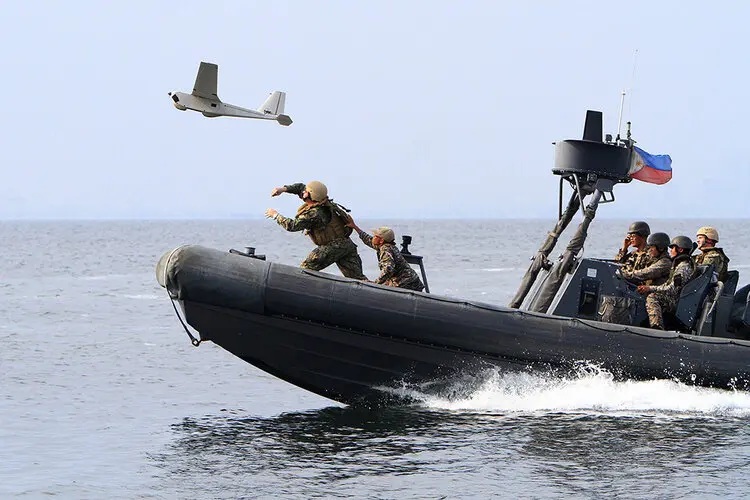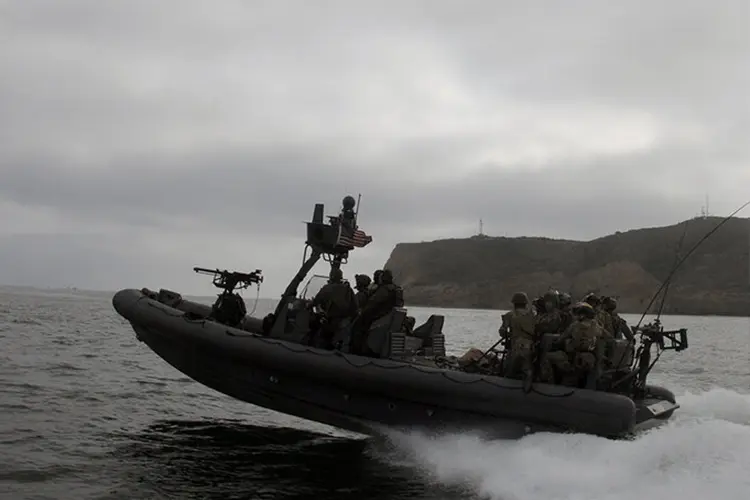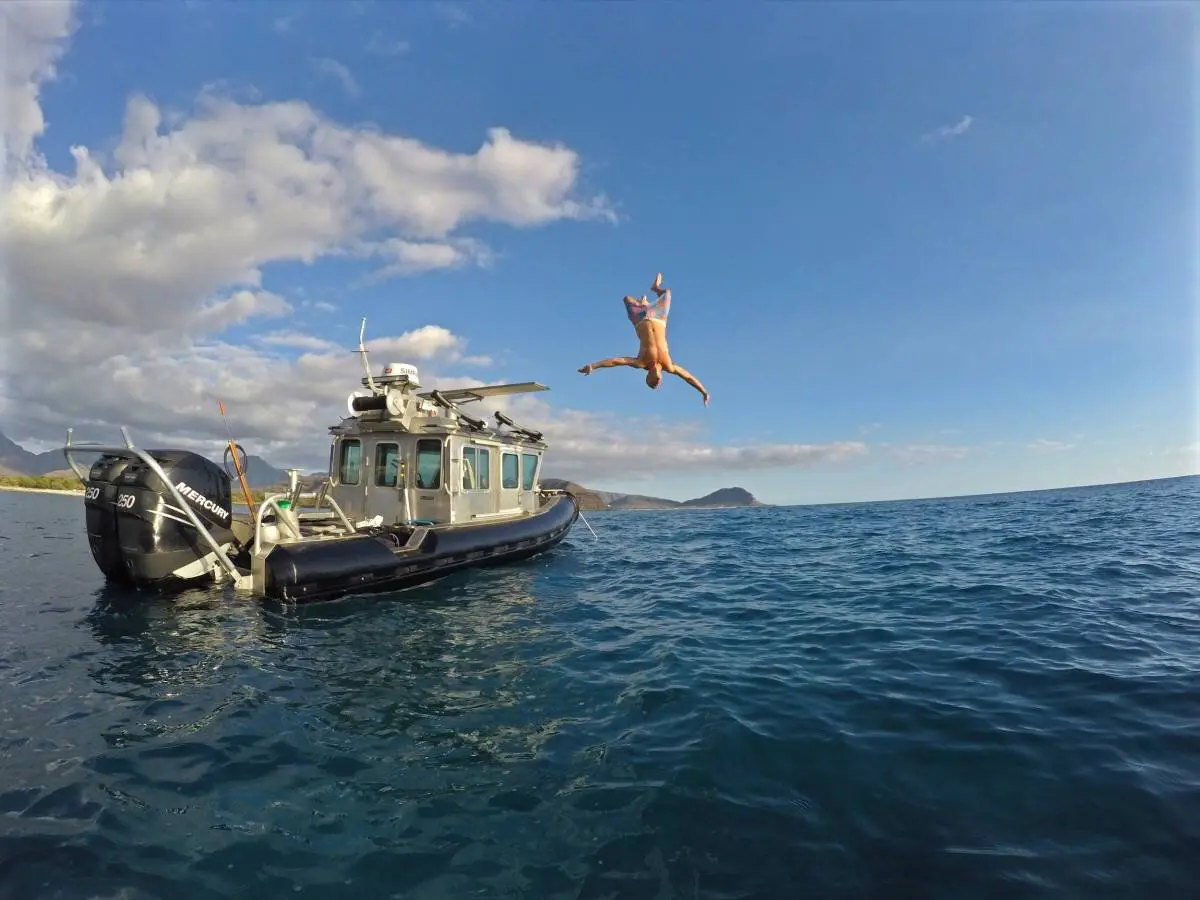 250 Defender Class Safe Boat
Built for speed, performance, and crew comfort. The SAFE Boat is an outboard-driven vessel used by the U.S. Coast Guard, U.S. Customs and Border Protection, and countless other agencies in the U.S. and worldwide.
It is a proven platform for patrols, response, port security, law enforcement and search and rescue (SAR) in nearly any mission environment. The fully enclosed cabin can be climate controlled with an optional generator, A/C, and a diesel heater.
We are currently only selling and leasing 250 Defender SAFE Boats (Project boat or fully custom built to your specifications).
1/4" - 5086 bottom plate with SAFE Boats exclusive stringer system with angled transverse framing
Pressure tested airtight hull
Reinforced keel beaching plate
Notched transom with speed shoe in the bottom plate
Performance wings below collars for increased lift and stabilization while maneuvering
Fully welded performance lifting strakes
Self-bailing decks with high volume scupper drains
Forward cockpit with self-draining decks
Bow storage/anchor locker with aft-facing door
Dual aft rigging locker system with topside access
Sacrificial hull anode(s)
Positions 1 and 2 - Bentley shock mitigating seats with seat belts, fore/aft, and height adjustments
Positions 3 and 4 - Glyde Ryde shock mitigating seats, seat belts, and wall-mounted pistol grips
Black non-skid decks and gunnels
Black rubberized dash skid
Marine grade carpet and insulation
Upholstered headliner
Black mesh snap covers on interior storage box openings
Rubberized deck matting on interior walking surfaces
House battery system 12VDC - one (1) marine grade battery with switch
Blue Sea 360 marine grade breaker system
Backlit switch panel with marine grade switches
Four (4) 12VDC power receptacles - two (2) on dash and two (2) on the arch
Self-parking intermittent windshield wiper system

with washer
Magnetic compass w/ dimmable back-lighting
Navigation horn
Two (2) fire extinguishers
Life ring mount
Cabin dewatering pump, 1100GPH
CO detector(s) mounted in the cabin
Cabin with aft, port, and starboard weather-tight doors
Cuddy with bench seating
Weather-tight cuddy access hatch
Sliding side aft windows
Overhead spotter windows (tinted)
Safety glass used in all windows
Swing down radar pod
Safety hand/grab rail system with black rubberized

rail wrap
Starboard side helm
OHIP - Over Head Instrument Panel
Patented 100% foam SAFE XDR-1 Extreme Duty Reinforced collar system with a black rub strake
Available collar colors include black, blue, gray, orange, green, red
Six (6) 10" cast aluminum weld-on cleats
Bow and stern lifting eyes
Weld-on bow eye with dual SS inserts
Weld-on transom tie downs
Fore and aft tow posts with single SS cross pin
Motor guard/tow line guide
LED navigation lights (running and anchor)
Independently controlled interior/exterior dimmable LED walkway lights
Three (3) red/white dome lights - two (2) in the cabin, one (1) in cuddy
Four (4) floodlights - one (1) port, one (1) starboard, and two (2) aft deck
One (1) 12VDC rechargeable flashlight
Two (2) Ventilation Fans
Optional Diesel Heaters
100 - gallon fuel tank with a formed bottom (1/4" - 5086)